Build Trust. Take Control. Reputation MATTERS.
Review & Reputation Management
By Certified Experts
It's More Important Than EVER.
Boost Your Average Star Rating
Increase your organization's average star ratings across sites like Google, Facebook, Yelp! and everywhere else clients & customers are finding you.
Get more REAL 5-Star Reviews Now
(Get Customers to Happily Leave 5-Star Reviews)
The total number of reviews you have matters, especially if that number happens to be zero. Make it easy for your clients & customers to give you 5-Star reviews and outpace your competitors.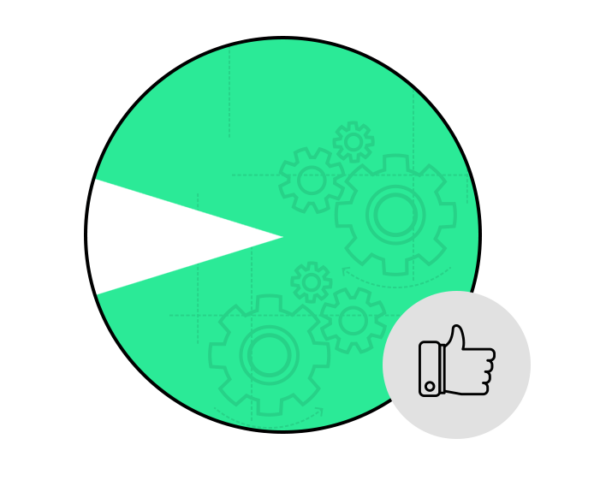 Keep Your Reviews Fresh and Frequent
(Don't Let Stale Reviews Hurt Your Business)
Never stop getting new reviews because 73% of consumers believe that reviews older than 3 months are not relevant.
Review Monitoring & Alerting
(Be The First To Know About New Reviews)
Know about your reviews as they get posted so you can CELEBRATE positive reviews and RESPOND to negative feedback before it does harm.
Automatically Share Your 5-Star Reviews
(Maximize Your Reputation By Sharing It)
Your great reputation deserves to be seen! Maximize exposure by automatically sharing your 5-Star reviews on Facebook or Twitter. Plus…automatically update your website with REAL verifiable testimonials.
Stop Bad Reviews In Their Tracks
(And Get Valuable Client Feedback in Private)
Protecting your reputation isn't just about getting more positive reviews, it's about stopping most bad reviews before they get posted.
Remind Your Happy Customers to Leave Reviews
(We'll Make Sure They Follow Through)
If your clients don't leave a review, we'll prompt them with friendly reminders.
Measure Your Progress Towards A Healthy Reputation
(Deep Insights & Reporting on Your Reputation)
We provide reporting so you can track your reviews and reputation health.
Our "Smarter Way to Pay" Means More Profits in Your Pocket.
Your business goes through highs and lows. That's why we split your Reputation Management investment into monthly payments. Not only is your monthly budget easier to manage, but you can use your profits to massively grow your business.
RAVING REVIEWS FROM OUR CLIENTS
Wonderful and Quick Work
Solten Marketing delivered a high quality website! It has been 3 years since hiring them and not only are we ranking #1 in Google but we still receive compliments on our website. They are helpful in updating content, and are reasonably priced.
ARE YOU READY TO GET MORE CLIENTS?
Let's schedule a quick chat and you can experience first hand what sets us apart!